Finding the perfect sailing gifts
Finding the perfect sailing gifts to give is a pretty hard task, especially if you're not a sailor yourself. One of things Adam and I get asked the most is 'What can we buy you for the boat!?' Having very little space and having spent a lot of time trying to sacrifice on luxuries makes gift choosing for sailors particularly hard.
Having lived on a boat for a year now we have a pretty good idea of what some of the perfect gifts would be, depending on the type of sailor you're buying for. We have put together a list of some of the most practical sailing gifts for those people who don't like fuss, some techy sailing gifts for people that love a new toy to play with and some 'luxury item' sailing gifts that will be a real treat to receive!
Practical sailing gifts
We have selected these sailing gifts for their pure usefulness. No one wants to buy someone a length of dyneema or a shackle for their birthday, so these are things we wouldn't have bought for ourselves but now couldn't live without! Trust us when we say sailors love practical gifts-anything to make life at sea a little easier!
Camillus Marlin Spike Knife
Not only does this knife look rather special but it's also incredibly useful as a sailing gift. Perfect for rope work and splicing, this knife is a 'cut' above the rest! We use the marlin spike a lot to get us out of tricky knot situations, and it's tough and durable (no rust yet!)
Floating key chain
If you're looking for a stocking filler then look no further. These floating key chains are awesome! Part of the reason sailing is such an expensive hobby, is because everything ends up in the sea. Not anymore! These floating key chains are an absolute must have for any boat owner.
Aqua Quest Mariner Dry Bag
This dry bag was a game changer for me. After several months of wrapping up my laptop and phone in plastic bags, inside another bag, inside another bag just for good measure, I found this completely waterproof dry bag that doubles up as a rucksack.
I now use it for everything-grocery shopping, taking my laptop to shore for work, I even take it into the cockpit every time we go sailing so that I can store essentials in there when it's rough, meaning we don't have to go below as often. I had never seen the rucksack design before but it is SO useful.
It comes in 10l, 20l and 30l sizes (and more importantly a choice of colours!)
Holdpeak 866B Digital Anemometer
This might not look that exciting to the untrained eye, but this funny looking gadget is a lifesaver at sea. If this sailing gift is for someone that goes offshore sailing a lot then it is the perfect present! It gives you accurate wind speed readings as well as temperature and wind chill, and it also provides fast measurement for analysis of critical environment conditions, meaning you'll see that storm coming a mile off.
The Boat Cookbook
We use this cookbook so much that it looks like we bought it second hand from a fishmongers. It is FULL of delicious recipes, but more useful than these are the little tips and tricks given throughout the book, such as how to fillet a fish or how to catch a crab. There is also advice on buying ingredients that last and an all important drinks section (not the reason we bought this book-promise!)
Cockpit companion
We were recommended this handy little flip book when we took our sailing exams, and we are so thankful to our instructor for showing them to us! It might not seem like the most exciting of sailing gifts, but we use our cockpit companion ALL the time (we keep it in our dry bag in the cockpit while we're sailing).
In it you'll find all the important bits of sailing information that you probably don't have to recall on a daily basis but need to know just in case. For example, it lists all your sound signals, the meanings of different flags and of course the all important collision regulations. We wouldn't sail anywhere without it!
Techy sailing gifts
Sailing gifts for that tech savvy person in your life. Adam is obsessed with gadgets, and I have to admit that they do make sailing easier and more fun. Most sailing gadgets aren't the cheapest but it is possible to find some budget options!
Go pro Hero 7
This is VERY high on our wish list. A long time ago we had the newest Go Pro but it got lost. Ever the money saving enthusiasts we bought a cheaper action cam hoping that you just buy the Go Pro name but can find just as good quality elsewhere.
Several cheaper versions down the line and we are still lusting after that old Go Pro. You can't beat this quality product, and we have given up trying. This would be the ultimate sailing gift for anyone wanting to record their adventures.
Suunto Elementum Sailing Watch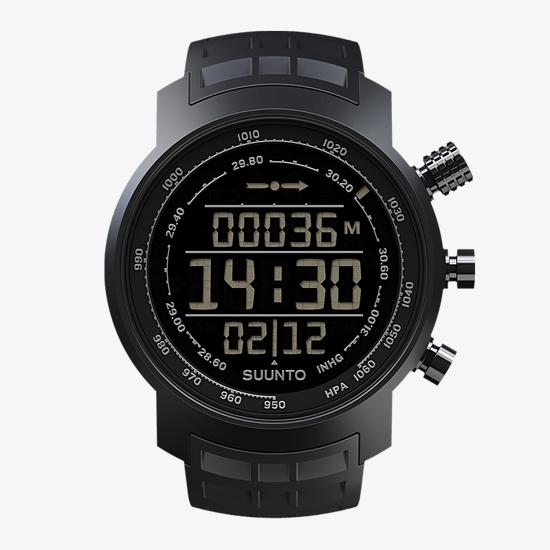 Rugged and stylish, this watch is the perfect gift for the tech savvy sailor. It has a built in compass and measures weather trends along with a load of other cool stuff. It also tells the time, which is one of the things I always look for in a watch.
Waterproof speaker
A speaker you can keep in the cockpit while you're sailing or take to the beach in the dinghy. These waterproof speakers are the perfect gift for any sailor. This speaker is rugged enough to be taken anywhere and the sound quality is excellent. We use our waterproof speaker to listen to audio books!
Kindle
I was really against getting a kindle when I lived on land. I've always loved having books and turning pages. But when my best friends bought me a waterproof kindle as a leaving present I knew it was going to be one of the most used items on the boat-and it is!
There is no room on a boat for libraries of books, but all the time in the world to read them. The charge on them lasts forever and they are tiny. An added bonus is that they're waterproof, so you can literally take it anywhere!
Luxury sailing gifts
My favourite section! All those things you dream about having as a sailor but can't justify buying. Owning a sailboat is expensive enough, without kitting it out with lots of fun toys. But really all you want to do when you have a sailboat is play with lots of fun toys! So treat the sailor you love to one of these real luxury items!
Audible
Personally, this would be the ultimate sailing gift for me. Sailing isn't all about huge waves and thunderstorms, there is a lot of down time on a sailboat. Reading is great when your hands are free, but with constant DIY projects audiobooks are just perfect. Before I met Adam he had never listened to an audiobook, now he's hooked as much as I am and we listen to them through the speakers while we're doing anything from cooking to sanding to chilling out with a glass of wine watching the sunset.
We like fiction best (it's like watching a movie but without needing to have your eyes glued to a screen) but there is also a huge range of non-fiction and kids stories. Sign up for a free trial using the link below and you'll get a free audiobook of your choice. Sign up someone special for only £.7.99 a month and they'll get a book of their choice every month, plus access to numerous podcasts.
Nomandia Microfibre Towel
These microfibre towels are fun AND practical. They are super lightweight and take up hardly any cupboard space. They dry really quickly and they don't 'soak up' the sand like so many towels do. A sand free boat is a happy boat! We also love the fun range of designs these come in, they look great as picnic blankets, hung up to create some shade and wrapped around you a bit like a sarong. This is the perfect sailing gift for someone that's practical but that deserves a little treat too!
Inflatable paddle board
The ultimate sailing boat toy! Adam and I lust after one of these to explore in, they're fun to use, good exercise and a peaceful mode of transport. The inflatable ones pack up so small that they're are easy to store on smaller boats, or if you go for a hard board version then they fit nicely against the life rails of the boat. Perfect.
Corelle dining ware
This sailing gift is especially good for sailors who have just recently bought a boat, as they will most likely be wanting to make it more of a home. Corelle dining ware is not only really pretty, but it's practically unbreakable.
I had never heard of it until we moved onto our boat and the previous owners left it to us. They raved about it, having had it for years and years. It is in perfect condition, despite being made from glass. Guests always comment on what a luxury it is to eat from plates that aren't plastic-though I think they wonder how on Earth we haven't smashed it all in heavy sea yet-little do they know the plates have flown across the boat several times but are still in perfect condition!
Cobb BBQ
I'd never seen anything like this until we went to our friends sailboat for dinner. They had the BBQ out-ON THE TEAK! This BBQ is the perfect sailing gift for anyone who spends time on their boat in the summer. It is small and easy to stow away, takes minimal fuel to keep it alight for hours and the best thing of all-the base stays cool to the touch so you can cook on almost any surface. It's also small enough (just about) to fit into a bag and carry to the beach, so you can escape from the rocking and enjoy your burgers with a new view.
Hopefully this has given you a little sailing gift inspiration. Let us know if you end up buying anything from this list, and what the receiver thought of it!
Comments