Why Buy Travel Insurance For Sailing?
Having sailing around the Med for 2 years now we've met a lot of other cruisers, with a lot of salty stories. One thing we won't be taking any risks with is our health while we're out on the water – there have just been way too many horror stories that have persuaded us insurance for sailing is vital.
Honestly, I don't want to go into some of the things we've heard, but if you fancy having a read of all the things that can go wrong when you travel then knock yourself out (not literally, unless you have travel insurance for that). One persons second-hand story is another persons tragedy and I'm not sure hearing and recounting these stories has been at all good for my anxiety out here. What has been good is knowing we're covered if anything does go wrong. That peace of mind is priceless.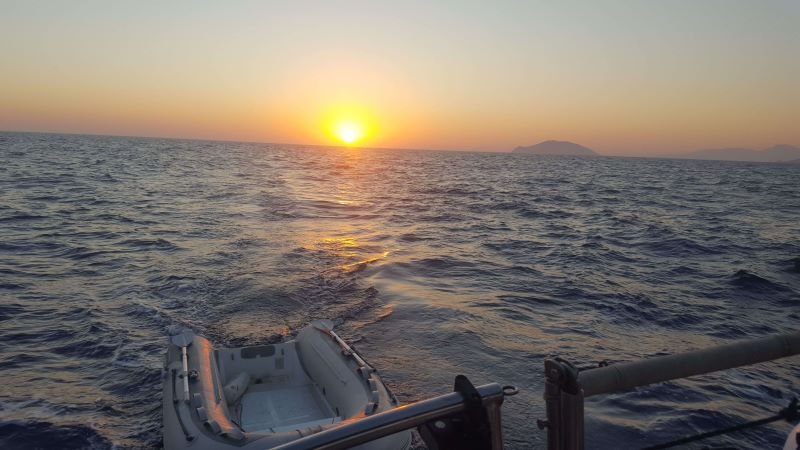 Without going into too much detail, here are some of the things your sailing insurance may cover you for (depending on which policy you go for)
Evacuation if it's urgent and medically necessary (by helicopter if medically necessary and available);
Emergency medical expenses overseas for treatment at the hospital or local medical facility and/or;
Repatriation home if you're injured and unable to continue your trip.
It's horrible to think that these things could ever be needed, but it really isn't all plain sailing out here and it's so much better to be prepared in case things do go south.
---
What's Covered In My Sailing Insurance?
You must, must, must read the small print in your insurance policy. I was shocked to find that the quote I was given for sailing insurance from a well known company did not include sailing insurance cover for me to actually sail the boat myself. To be covered by the so called sailing insurance I didn't just need the right qualification, I needed a sailing instructor or charter captain to be sailing the boat for me!
It took a long time for me to find an insurance provider that would cover me for the sailing lifestyle I wanted to embark on. World Nomads will cover you for any period of time and they have a HUGE list of activities they can cover you for. It's a really easy to navigate site, so you don't feel like you're being bamboozled by lots of industry talk.
If you read the terms then scroll down to activities list and it clearly states that sailing inland and coastal waters is covered in the level 1 insurance, and sailing outside coastal waters is covered in the level 2 insurance.
In the special conditions it also states you must stay within 60 miles of a safe haven (a protected body of water used by marine craft for refuge from storms or heavy seas).
How To Get Your Insurance For Sailing
It really is as simple as adding sailing on your policy when you sign up for it (as long as have the correct skipper qualifications from an accredited company – but I'm guessing you don't want to charter a sailboat if you don't!)
You will need to know a bit about where you'll be sailing though, such as inside or outside coastal waters, as there are some special conditions and exclusions to this cover depending on what type of sailing you'll be doing, so be aware of this. For example, you won't be covered for race sailing or if you're getting paid to lead a sailing trip. You can find any other special conditions here.
---
What's Not Covered In Your Sailing Insurance
Obviously the policy can't cover every worst case scenario, so you should take the time to read all the terms and conditions before you buy so you don't get caught out. World Nomads provides the best sailing insurance we could find and we're happy that we're as well covered as we can possibly be! Plus we don't plan on doing any race sailing any time soon!
Here are some of the main things that aren't covered, but remember I'm not the insurance provider (even if I am very trustworthy!) so make sure you read this all from them too. The main things this sailing insurance doesn't cover:
Your personal liability while you're sailing/yachting.
Sailing /yachting at a professional level i.e. you are being paid or sponsored;
You are competing at international events as a national representative.
'Search and rescue' if you become lost at sea or at any other time.
Anything else that's listed in the General Exclusions, Specific Exclusions and any other exclusions in the policy
---
Remember as well that this is insurance for you while you're sailing, not for your sailboat. I'll get into insurance for your sailboat in another post, but (although it might not seem like it sometimes) you are far more valuable than your boat, so make sure you're protected above all else and get your insurance for sailing before you even think about hopping on a plane!